Roll is a donut-shaped bean bag designed for especially soft lounging. This soft piece of furniture is designed with handles so that it would be easily moved to different places in the room, thus making it suitable for both children and adults. The granules inside the bean bag perfectly adapt to the body shape, thus providing a person with more comfort. Roll is a perfect choice when you just want to lounge and nothing more. Handmade in EU.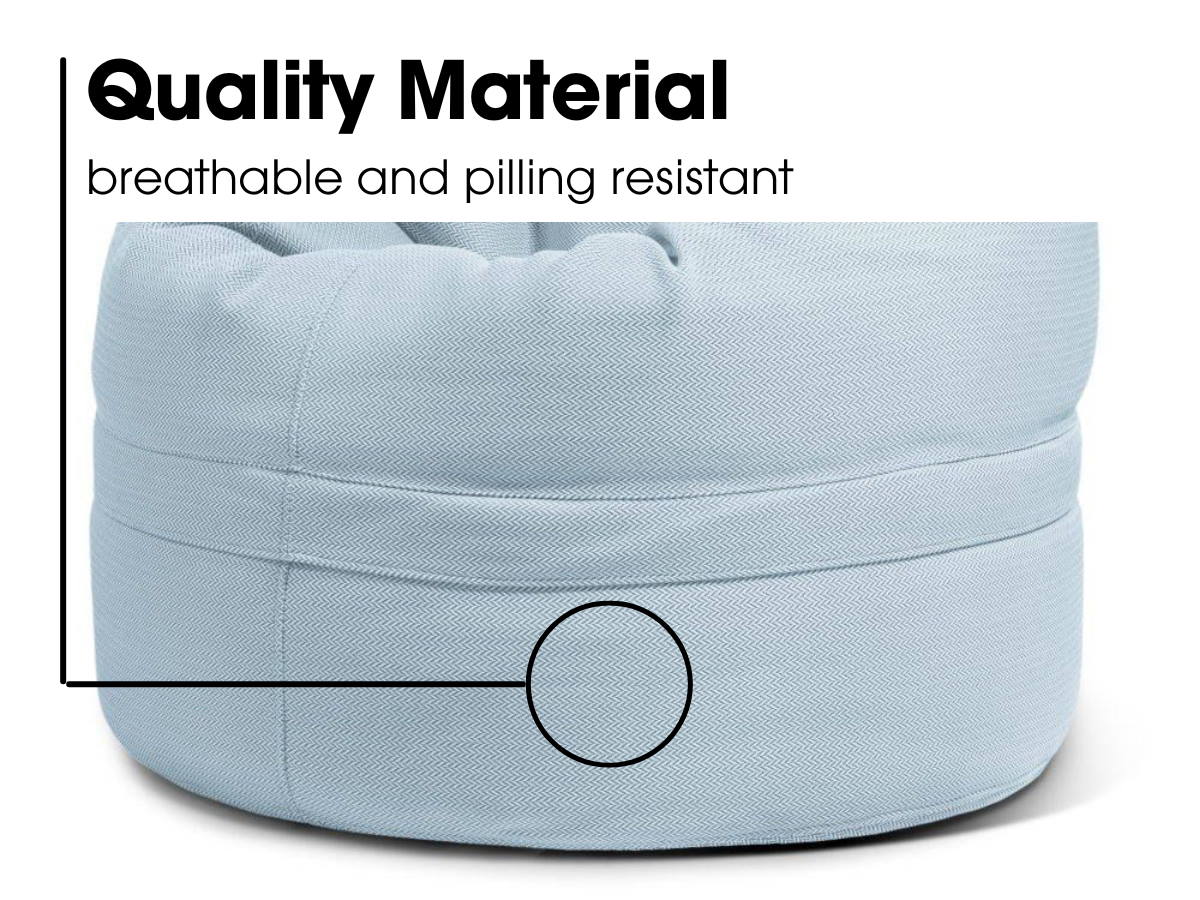 Canaria is a pastel, summer-colored fabric that is suitable for both outdoor or indoor use. Air-permeable, breathable and water-repellent upholstery tapestry is woven from two different colors, the pattern gives the fabric modernity and the touch of summer freshness. Bean bags made of Canaria fabric can be taken anywhere – enjoy stylish furniture by the sun in your outdoor terrace, balcony or by the pool! This tapestry meets the ecological standard OEKO-TEX® 100, so it is completely safe to use, is free of harmful substances and allergens. Due to the special composition of tapestry, no mold develops on the fabric. This high quality, practical upholstery can be machine washed at 30°C without damaging the fabric.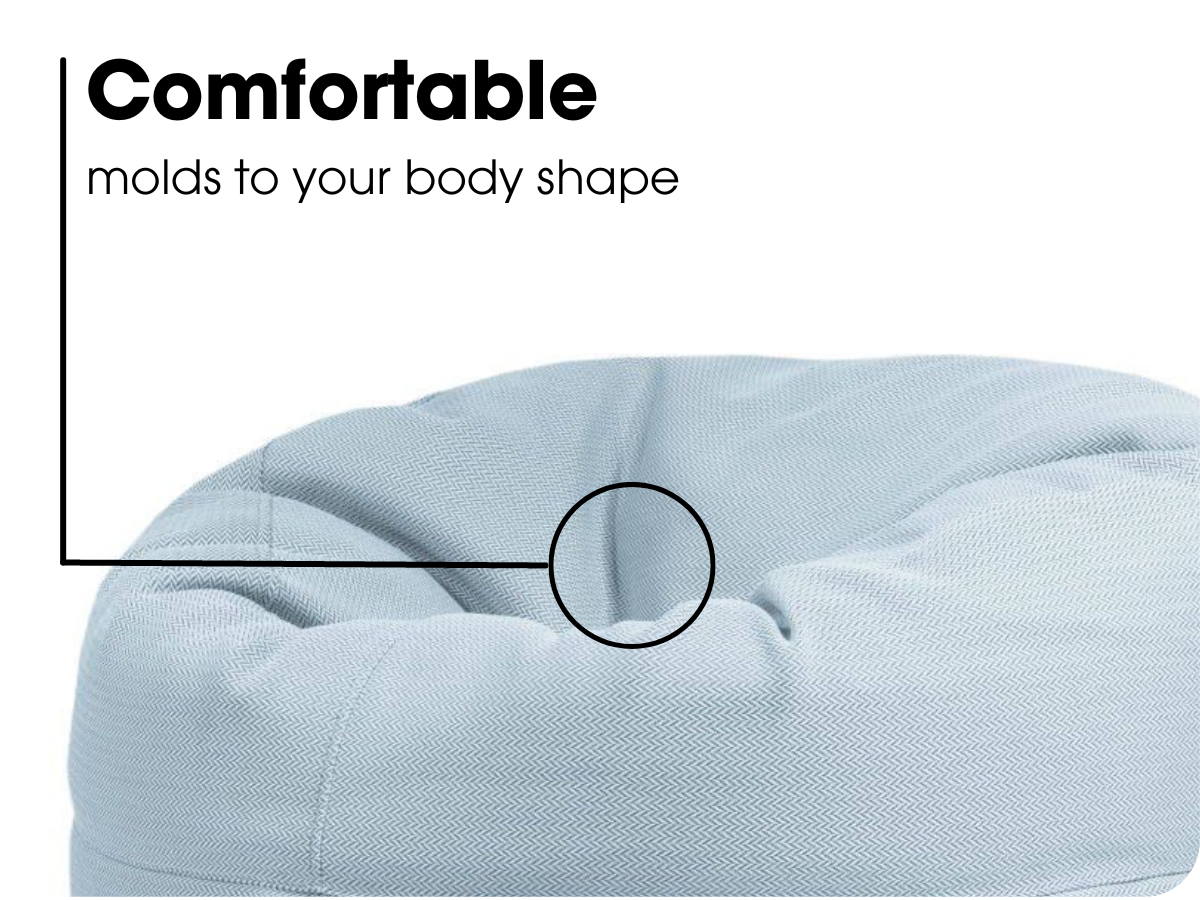 All bean bags consist of:
An inside bag which is filled with a bean bag filling polystyrene (EPS) beads.
An outside bag which is easy to take off and wash or clean (depending on the kind of textile it is made of).
Only strong cloths are used for manufacturing these bean bags.
Zippers:
Strong zippers with wide teeth are used for outside bags. Pulls of zippers are hidden under the seam of the cloth thus ensuring protection of the floor covering from damage. All inside bags have zippers, which enables the manufacturer to regulate the quantity of the filling that determines softness of the bean bag.
Cover and filling complies to UK and Ireland Furniture Fire Safety Regulations – FIRA